Claire Musso Demo CD
Claire Musso, 2007
Inkjet, finished size approx. 5 x 5.5 in.
For her voiceover demo, my friend Claire had been advised by a pro in the field that the cover should be simple and elegant, yet also eye-catching and with her name and phone number on practically every surface. It also had to be something that she could print out at home, yet still feel "professional." The end result of these conflicting demands? Something that looks vaguely like a Pet Shop Boys album.
(:toggle div=info init=hide lshow='More information' lhide='Less information':)
---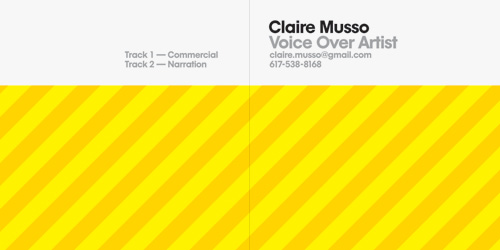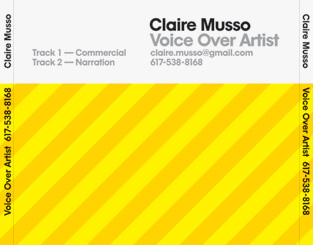 ---