Dougherty / Dunye poster
RISD Videoart Series, 1998
Screenprint, 12 x 18 in.
The image on this poster for a screening of videos by two feminist artists is derived from photocopying a full-spread magazine advertisement. The ad is for men's underwear, but the magazine's gutter, falling centrally upon the model, renders his sexual identity ambiguous.
(:toggle div=info init=hide lshow='More information' lhide='Less information':)
---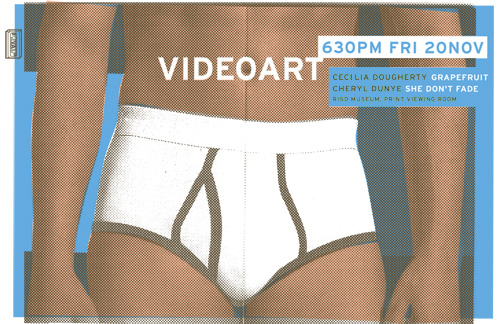 ---