René-Marie Jongen poster
RISD Liberal Arts Department, 1998
Screenprint, 18 x 24 in.
Sometimes the best thing to do is as little as possible. The professor who hired me to design this poster gave me the information for it scrawled out on a piece of paper. After one look, I realized his old, unsteady handwriting was perfect. All I needed to do was change the relative size of certain pieces of information to create hierarchy -- and then add a couple lines of machine type for contrast. Throw the most obvious Magritte image behind it all. Done.
(:toggle div=info init=hide lshow='More information' lhide='Less information':)
---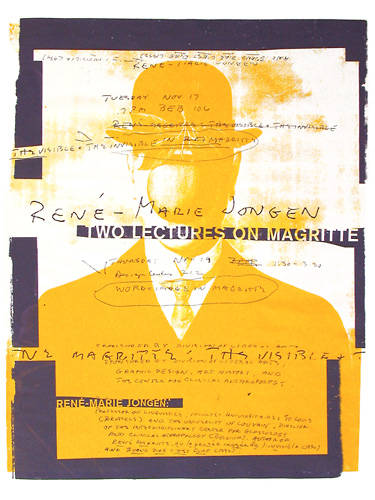 ---