4 April 2008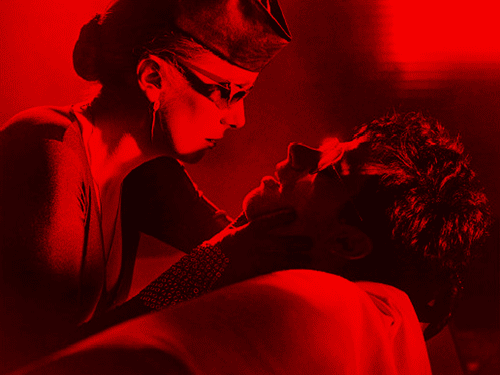 This week's show was a special dark edition of Nat'l Bag in anticipation of Undead! Undead! Undead!, Saturday, April 5th, at Betalevel.
Download: Hour 2 (first hour didn't record)
---
The Black Celebration (more like "black disaster") Show
Hour 1
Depeche Mode: Black Celebration
The Cure: Primary
Modern English: Move in Light
My Life with the Thrill Kill Kult: A Daisy Chain 4 Satan
Death in June: My Rhine Atrocity
Coil: Dark River
Faith and the Muse: Sparks
Theatre of Hate: The Hop
Ministry: Everyday Is Halloween
The Swans: God Damn the Sun
Lycia: Snowdrop
Hour 2
Delerium: Otherworld
Sexbeat: Sexbeat
Christian Death: Face
James Ray & The Performance: Edie Sedgwick
The Legendary Pink Dots: The Gallery
Siouxsie & The Banshees: Hong Kong Garden
The Sisters of Mercy: Adrenochrome
Ordo Equitum Solis: Reis Glories
Bauhaus: In Fear of Fear
Feud: Witchtrial
Kliche: Sokandets Magi
Current 93: A Gothic Love Song
SPK: Romanz in Moll
Dead Can Dance: In Power We Entrust the Love Advocated
Tuxedomoon: No Tears
---

Sorry for the technical difficulties!
---