Swap Meet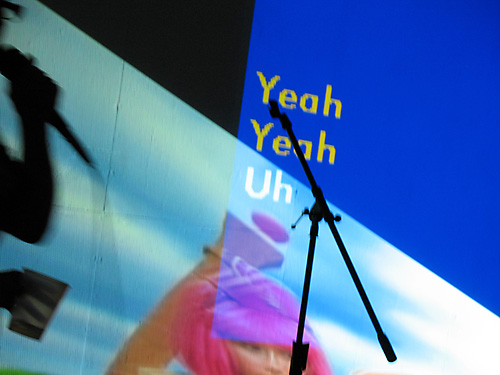 ---
Piracy - Karaoke - Conviviality
"He who lights his taper at mine, receives light without darkening me" - Thomas Jefferson
Swap Meet is a celebration of the cultural commons held at Betalevel. We have a functionally-nonexistent music exchange, enthusiastically amateur karaoke, and an overall subterranean open house with snacks and drinks for all. From 2005-2009, it was a monthly event. It now occurs on no fixed schedule.
Prepare yourself with the [newly updated, 12/2015!] karaoke song list.
---
Some questions you might have and some answers we might have:
What kind of piracy takes place at this thing?
Frankly, none at all anymore. It started mostly about that, with some karaoke in the corner. Then it became about karaoke, with some file sharing in the corner. Now all the files are on the internet, so we just sing.
Hm.
Hm, indeed. But once everyone had 10,000s of songs on their storage devices, face-to-face trading became unrealistic. Now we come face-to-face just to sing.
Wait -- must I sing?
No. You donít have to sing and you can still be powerfully entertained. (But beware the power of MIDI karaoke. Maybe you didnít intend to sing Phil CollinsÖ)
---

Swap Meet is co-produced with Superbunker. More information available at the Superbunker Swap Meet page.
---