The Potential Text
CalArts School of Critical Studies, Fall 2003
---
Course Description
This course examined how the various means through which we structure texts can determine how they function as social agents. Of special interest was how navigating within or against given conventions can locate new spaces in which stories (fictional or nonfictional) might exist and operate in the world -- for example how the Aids Quilt used a traditional form to communicate a contemporary problem. While written text was our point of departure, the expanded definition of text was explored and indeed "texts" from other disciplines (gallery art, architecture, design, film, television, etc.) were predominantly what we investigated -- especially in how they illuminated possibilities for written text and the printed page. Specific topics of study included the Oulipo, situationism, branding, Hal Hartley, Design Noir, and Dawson's Creek.
The course was a seminar, not a studio class, and thus consisted primarily of reading and discussion, supplemented by lectures, but it did also require the production of two small projects.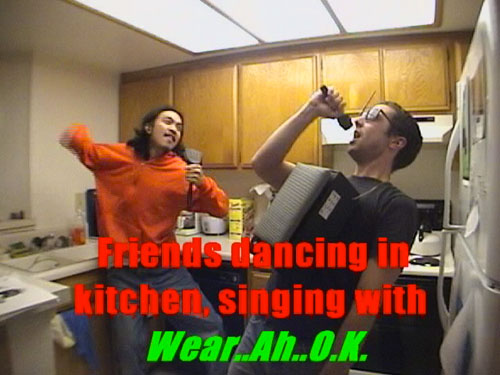 ---
Reader Contents
1. Why We Write
Hal Hartley. "Surviving Desire." Projections, no. 1. 223-226.
Bertolt Brecht. "Theatre for Pleasure or Theatre for Instruction." Brecht on Theatre. 69-76.
Milan Kundera. The Art of the Novel. 78-81, 28-33.
Milan Kundera. The Unbearable Lightness of Being. 221.
2. The Materiality of Language; Content - Idea - Form
Roland Barthes. Writing Degree Zero. 9.
Walter Ong. Orality and Literacy. 78-85.
Andrew Blauvelt. "Under the Surface of Style." Eye, no. 18. 64-71.
Jacques Roubaud. "The Oulipo and Combinatorial Art." Oulipo Compendium. 37-44.
Kristin Ross. "Lefebvre on the Situationists: An Interview." October, no. 79. 69-83.
"Plan for the Rational Improvements to the City of Paris." Theory of the Derive and Other Situationist Writings on the City. 56-57.
Constant Nieuwenhuys. "Another City for Another Way of Life." Theory of the Derive and Other Situationist Writings on the City. 92-95.
3. The Radical and the Conventional
Mark Danielewski. House of Leaves. 114-121.
F.T. Marinetti. "Destruction of Syntax – Imagination Without Strings – Words-in-freedom." Looking Closer 3. 6-11.
Walter Ong. Orality and Literacy. 22-25, 101-103, 132-135.
Benedict Anderson. Imagined Communities: Reflections on the Origin & Spread of Nationalism. 38-39.
Janet Murray. Hamlet on the Holodeck: The Future of Narrative in Cyberspace. 156-157.
Adrian Wilson. "The Anatomy of the Book." The Design of Books. 60-65.
Maurice Rickards. The Encyclopedia of Ephemera: A Guide to the Fragmentary Documents of Everyday Life. 4.
Jimmy Cauty and Bill Drummond. The Manual: How to Have a Number One the Easy Way. 52-53.
Johanna Drucker. "The Myth of the Democratic Multiple." Figuring the Word. 175-183.
4. The Written World
Ben Marcus. Notable American Women. 45-47.
Ben Marcus. The Age of Wire and String. 20-21.
Allan McCollum. "Matt Mullican's World." More Details from an Imaginary Universe. 26-33.
Benedict Anderson. Imagined Communities: Reflections on the Origin & Spread of Nationalism. 42-49.
Eric Hobsbawm. The Invention of Tradition. 1-14.
Marshall McLuhan and Quentin Fiore. The Medium is the Massage. 68-69, 92-93, 22-25.
Anthony Dunne and Fiona Raby. Design Noir: The Secret Life of Electronic Objects. 45-52.
David Sterritt, ed. Jean-Luc Godard: Interviews. 8, 29.
5. The Written World 2: The Constructed Self
Louis Althusser. "Ideology and Ideological State Apparatuses." Contemporary Critical Theory. 60, 72-79, 82-83, 93-102.
Dick Hebdige. Subculture: The Meaning of Style. 90-99.
Judith Butler. Gender Trouble. 178-190.
Gesine Last. "Eva & Adele: Two Angels on Their Travels." Eva & Adele: Logo, Media – Wings – Lingerie. 30-41.
Bernadette Van-Huy. "Susan C." Made in USA, No. 1. 84-88.
6. Corporate Culture, Participatory Culture, Collectives, Cults
Naomi Klein. No Logo. 12-26, 178.
Henry Jenkins. Textual Poachers: Television Fans and Participatory Culture. 60-66, 152-155, 162-177.
Alberto Cuenca. "Presents of Mind." ArtNews, Mar 2002. 99.
Bart Lootsma. "Atelier van Lieshout." Superdutch: New Architecture in the Netherlands. 89-93.
Kevin Young. "Cover Song." Sam Durant. 83.
7. art, Art, and the Gallery Text
Dave Hickey. "A World Like Santa Barbara." Art Issues, Summer 2000. 20-23.
Joseph Kosuth. "Art as Idea as Idea: An Interview with Jeanne Siegel." Art After Philosophy and After. 47-50, 54.
Markus Muller. "Julie Becker: The Invisible is Real." Afterall, no. 2. 9-16.
"Obliscence: Theories of Forgetting and the Problem of Matter." The Museum of Jurassic Technology: Jubilee Catalogue. 60-69.
Marcel Broodthaers. "To Be a Straight Thinker or Not to Be: To Be Blind." No Photographs Allowed. 1975.
Matthew Higgs. "Dear Dave." Dave Muller: Connections. 22.
---